What if you can only eat meat once a year? That's what our brothers and sisters feel in Indonesia.
Based on a true story that has been visited by the ACT team, Poncowati Village, Terbanggi Besar District, Indonesia, is one of the villages that has mostly poor people. Most of the population has a livelihood in the agricultural sector. The economic conditions are very low, one of which is in the profession of the surrounding community is only as day laborers, farmers, and garden workers, for their daily income, people only rely on agricultural products such as vegetables, for example, chili.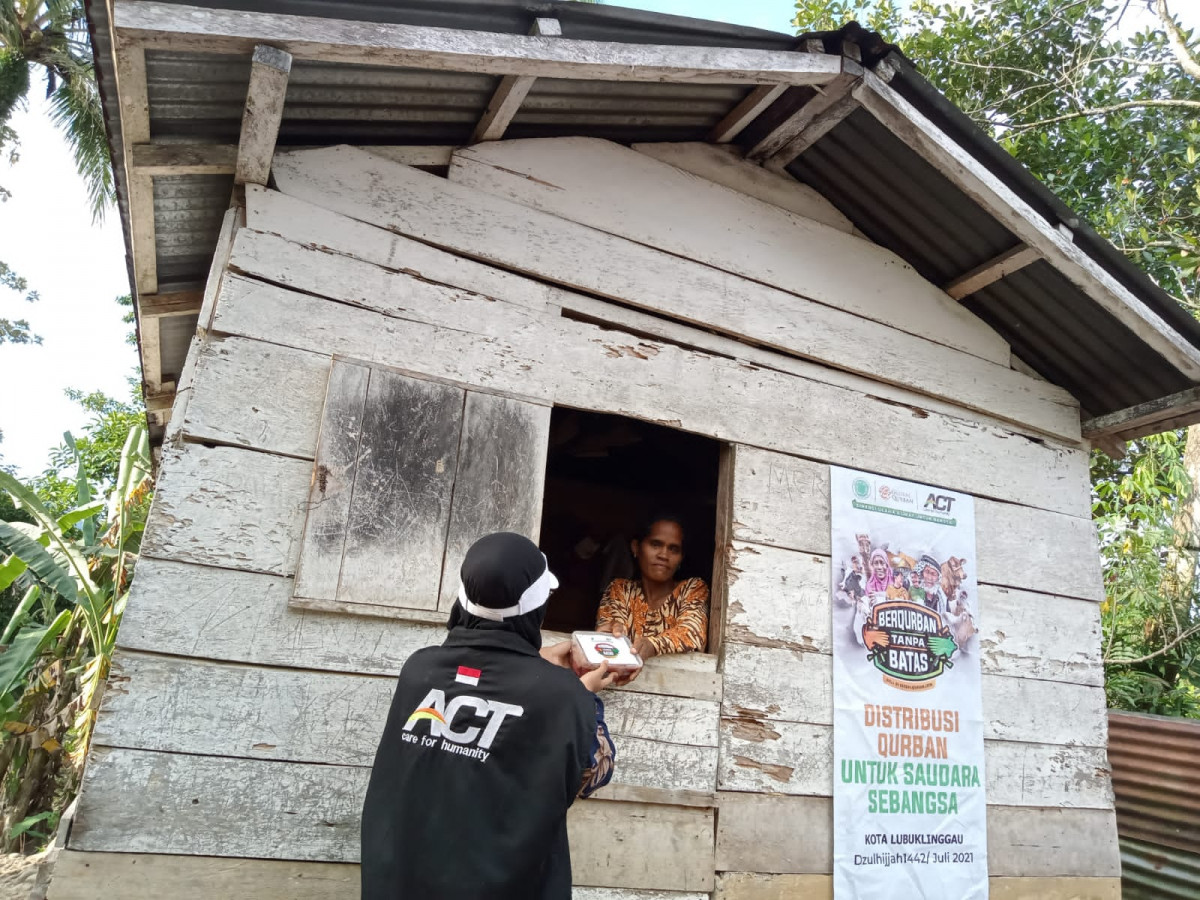 Two years of the pandemic have made their lives even more difficult. Their agricultural products are decreasing and impacting their financial stability. Not only economic issues, but their health condition is also quite worrying. They have a high stunting rate. Stunting is one of the leading measures used to assess childhood malnutrition.

Poverty and other various problems above make people live substandard life. They never think about how to buy meat, being able to daily eaten with modest food is more than enough. They only can enjoy meat once on Eid al-Adha. Even if there are residents who make Qurbani, usually these residents only about 1 or 2 people, so not all residents get Qurbani meat.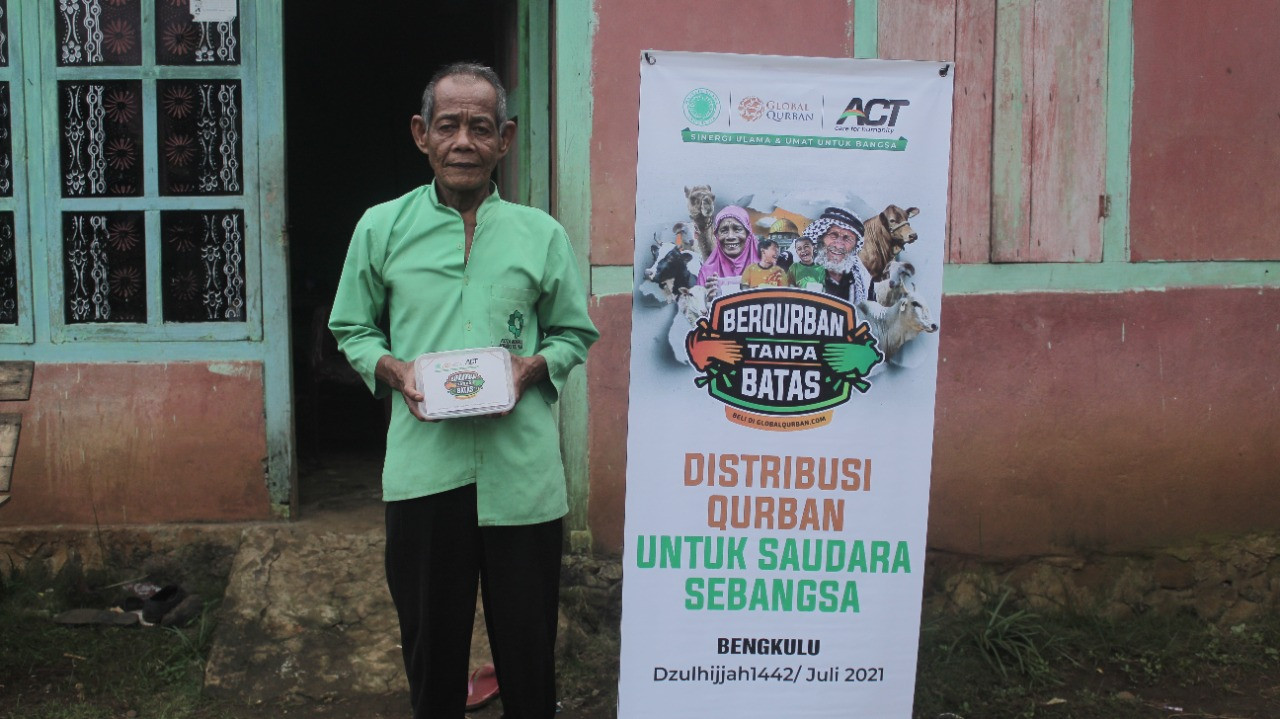 One way to gratitude to Allah is through acts, such as giving them food. It is a warning for us to help them. The moment of Eid al-Adha is the right moment for us Muslims, to be natural helpers for our Muslim brothers and sisters. The best help at the best moment.
As the Hadith of the Prophet Muhammad (PBUH) said:

"There is no dearer deed of Ibn Adam in the days of Qurbani than flowing the blood (doing Qurbani) and that animal will come with his horns, hairs, and hooves on the day of Qayamt. The blood of the Qurbani reaches the stage of acceptance before it reaches the floor."" (Hadith Hasan, narrated by al-Tirmizi: 1413 and Ibn Majah: 3117)


Dear generous people, Poncowati Village is just one of the many villages in Indonesia who can only eat meat once a year. As we almost celebrate eid-al Adha in less than 2 months. Eid-al Adha is the moment that we reflect on our Prophet Ibrahim ('alayhis salam) who was willing to sacrifice his only son, Ismail ('alayhis salam) for the Sake of Allah. And now, we should make sacrifices for helping our brothers and sisters to feed when celebrating Eid-Al Adha.
We receive some Qurbani levels: Sheep / Goat (standard/premium) and cow. If you want to transaction that is below the price of a Qurbani animal, the Sadaqah Qurbani will be accumulated with the other donors of Sadaqah Qurbani. The report will be considered public.

"Their meat will not reach Allah, nor with their blood but what reaches Him is piety for you." [Al-Hajj: 37]

So, what are you waiting for? We strongly believe that with your sadaqah, their Qurbani would be as lively as Qurbani in your area.
Terms and Conditions

- We receive your order of Qurbani before July 9th, 2022 11.45 AM Western Indonesian Time.
- Price includes the operational fee, socialization, procurement of the animal, slaughtering, distribution, monitoring, documentation, and report.
- Global Qurban – ACT is authorized to determine the areas of distribution, and to set a priority on the neediest area.
- Global Qurban – ACT is authorized to convert Qurban/Udhiyah of a goat to 1/7 share of a cow, in particular cases such as the goat is unavailable in the targeted location.
- The slaughtering shall be performed from the 9th to 12nd of July 2022
- The amount of transaction that is below the price of a Qurbani animal will be considered as a donation as Sadaqah Qurbani and will be accumulated with the others' Sadaqah Qurbani. The report will be considered public.