Sadaqah for Food Aid
Let's channel your sadaqah to provide ready-to-eat meals for people in Indonesia.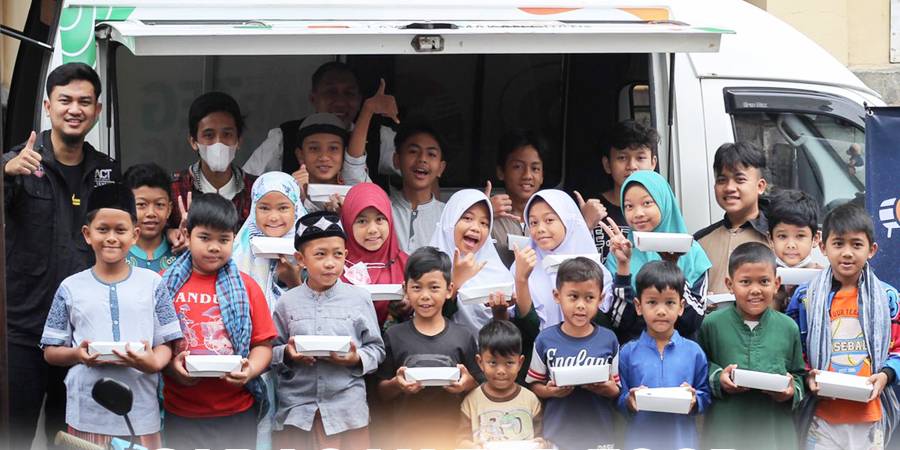 £95.00
This project is not active.
Over 19 million people in Indonesia are unable to fulfill their food needs due to food insecurity and poverty. During the economic crisis and the uncertainty, the underprivileged communities are struggling to settle their finances. The intention is for catering their family's necessities. However due to unsettled income, food as a basic need can not be guaranteed. Most of the time, they are starving, while their children are experiencing malnutrition. Responding to the hunger issue, ACT initiates The Food Truck program, a fleet that mobilizes to distribute minimum 1,000 packages of nutritious ready-to-eat meals. The Food Truck will be moving to an underprivileged communities' area, delivering box meals that consist of rice, meat, vegetable, side dish, fruits, and drinking water. Without your support, we can not realize the food aid program to lift up their hunger. Not counting the amount you channel, your sadaqah will certainly relieve these families when they need it the most. ***Narrated Abu Musa: The Prophet (ﷺ) said, "Free the captives, feed the hungry and pay a visit to the sick."*** **ABOUT ACT FOUNDATION** ACT is a foundation working in social and humanitarian fields. Established in 2005, our work includes emergency response, post-disaster recovery programs, as well as community empowerment and development, Qurban, Zakat, and Waqf. ACT Foundation has helped a total of almost 47 million needy people from 76 countries in Southeast Asia, South Asia, the Middle East, Africa, and Eastern Europe, with 467 thousand volunteers. E-mail: globaldigital@act.id Instagram: @actforhumanity.en Facebook: ACT Foundation WhatsApp: +62 8131 1881 165
---
---
Updates
2022 Feb 04 02:48
Project Created
Campaigns
This project doesn't have any campaigns yet.
Donors
Anonymous
£20
-
1 year ago
Anonymous
£20
-
1 year ago
Recent Donors
Anonymous
£20
-
1 year ago
Anonymous
£20
-
1 year ago
View more donors