Nourish Needy Children
Uplifting poor Indonesian children nutrition giving them chance of much brighter future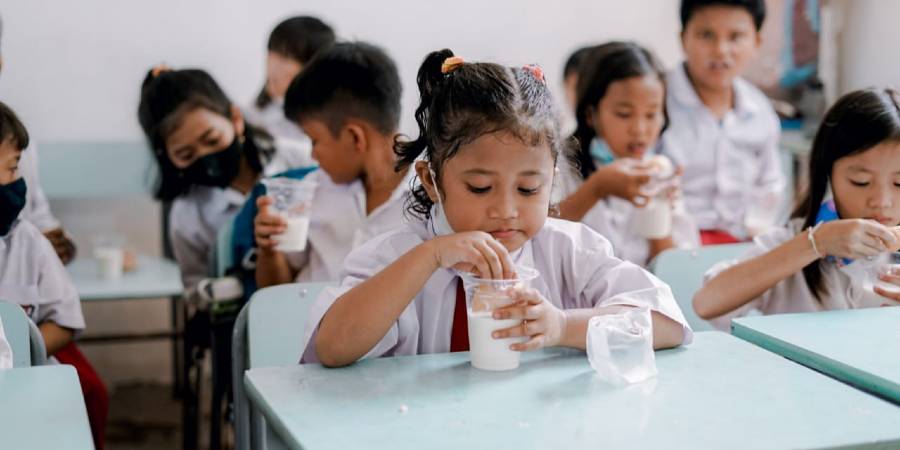 £274.76
This project is not active.
9 million children in Indonesia are in a worrisome health condition, mainly caused by non-nutritive daily food consumption. Stunting and malnutrition are affecting their body and brain growth. **Indonesia ranks 5th highest in the world.** Facing severe financial challenges, underprivileged families and orphans are the ones that at ultimate risk, not only on lack of nutritious food, but more over on availability of any kind of food. **There is not much they can do. ** "We are truly grateful if we can feed our beloved kids, even only with rice and an egg. Most of the days we fast day and night, until we can find something to eat", said a parent to ACT Foundation team on ground. We are deeply concerned. **Hereby our mission is to look after unfortunate children by providing food rich with nutrition**. This allows children to grow (body and brain) the way they should, and eventually create more intelligent future generation. By supporting, **you will provide**: 1. Nutritious ready-to-eat food (following the children balanced nutrition guidelines) 2. Supplementary feeding (milk, biscuits, green beans, brown sugar, tempeh, eggs, and fruits) 3. Children nutrition education (knowledge of selecting snacks, balanced nutrition guidelines, "What's in My Plate", and safe-consumed food) **Your nutritious food aid certainly matter.** No matter how much you give, will benefit you, your loved ones, and the less fortunate in this life and hereafter. *Say, O Prophet, "Surely, it is my Lord who gives abundant or limited provisions to whomever He wills of His servants. And whatever you spend in charity, He will compensate you for it. For He is the Best Provider*." (Quran, Surah Saba verse 39) **Thank you for all generosity**. May the Almighty reward everyone who supports or shares. Jazakumullah Khayr. ABOUT ACT FOUNDATION ACT is a foundation working in social and humanitarian fields. Established in 2005, our work includes emergency response, post-disaster recovery programs, as well as community empowerment and development, Qurban, Zakat, and Waqf. ACT Foundation has helped a total of almost 47 million needy people from 76 countries in Southeast Asia, South Asia, the Middle East, Africa, and Eastern Europe, with 467 thousand volunteers. E-mail: global@act.id Instagram: @actforhumanity.en Facebook: ACT Foundation WhatsApp: +62 8131 1881 165
---
---
Updates
2021 Dec 02 09:09
Project Created
Campaigns
This project doesn't have any campaigns yet.
Donors
Anonymous
£20
-
1 year ago
Anonymous
£5
-
1 year ago
Anonymous
£50
-
1 year ago
Anonymous
£50
-
1 year ago
Anonymous
£20
-
1 year ago
Anonymous
£50
-
1 year ago
Anonymous
£1
-
1 year ago
Anonymous
£20
-
1 year ago
Anonymous
£50
-
1 year ago
Anonymous
$5
-
1 year ago
Recent Donors
Anonymous
£20
-
1 year ago
Anonymous
£5
-
1 year ago
Anonymous
£50
-
1 year ago
View more donors