Winter in Palestine usually lasts from December to February where the temperature can drop to minus 4 to 3 degrees at night. The majority of Palestinians struggle to face winter with limited food and winter equipment.

The escalation of destruction and unrelenting attacks crushes the lives of Palestinians. This prolonged crisis has become a contributing factor to broad sectors of life in Palestine. High unemployment and lack of economic opportunities affect survival out of Palestine. As a result of the endless social crisis, there has been an increase in the number of people who depend on humanitarian aid, especially in the Gaza Strip.

Umma Muhammad is a mother of 3 children in Gaza, whose family condition is currently very poor, plus her husband's illness worsens the economic condition. Her husband's illness made him unable to work so there was no steady income for the family. Meanwhile, daily food needs cannot be denied. There is no food supply to meet food needs. Their food storage is always empty, no food to cook. They also cannot afford to buy food because they have no money at all. Umma Muhammad's family is one of the pictures from many of the suffered Palestinians.
Generous Friends, seeing this fact Asar Humanity invites you to donate as much as you can to help poor families in Gaza, Palestine facing the deadly winter. InshaAllah your donation will be distributed in the form of food supplies.
With 4 Pounds you can give a hot meal ready to eat. In addition to providing food supplies, you can donate 46 Pounds to provide food packages containing flour, sugar, rice, oil, nuts and other staple foods for Palestinians to survive the winter.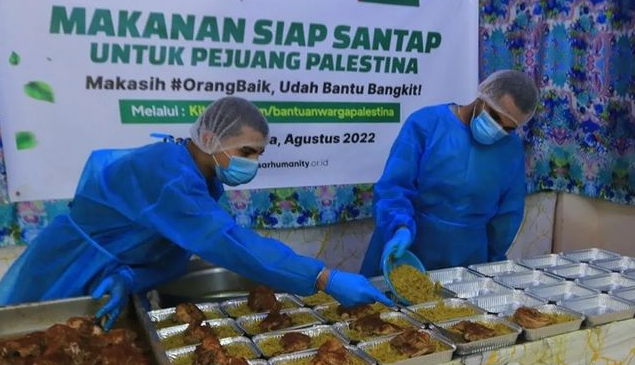 Winter has arrived, the Asnaf families in Palestine are suffering. Let's send warm food to the asnaf families in Palestine to survive.
"Our Lord, grant us from Yourself mercy and prepare for us from our affair right guidance." Surah Al Kafh:10.