Hijabis go Hiking 2.0!
Hijabis take on hiking once again!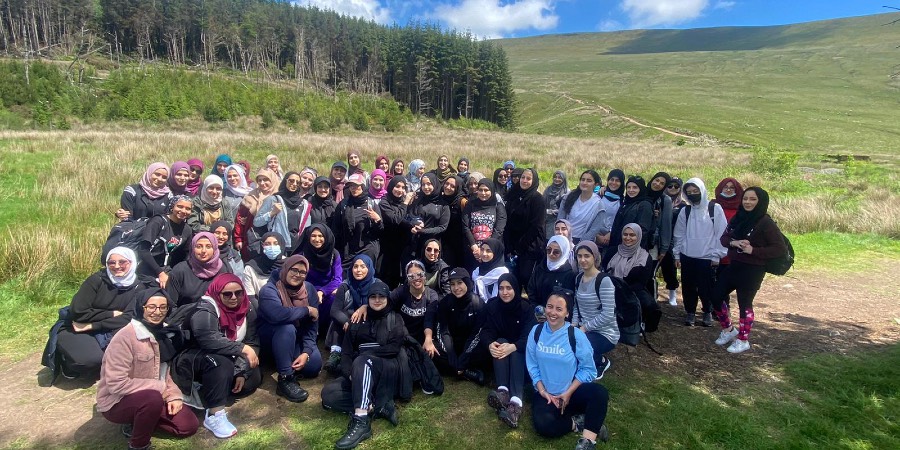 £5,020.61
This campaign is not active
Last year, a group of us friends decided to use our friendship to give back to society, and we endeavoured to do so by going on a sponsored hike in the Peak District. We had an amazing time, but more importantly, we were able to raise over £3000 for the less fortunate. This year, we are going again! The Hijabisgohiking 2.0 will take on Pen Y Fan in Wales! This time, we are raising money for the Global Sadaqa Appeal, which is 4 charities in partnership providing aid and empowerment to 4 regions. The money raised will be utilised by _Al-Ayn Social Care Foundation, Lady Fatemah Trust, The Zahra Trust and Comfort Aid International_ and will be sent to _Iraq, Yemen, Pakistan and India_ Help us reach our £5,000 target by donating and finding out more on: https://mysadaqa.com/hijabisgohiking Please do consider sponsoring us!
---
---
Updates
2021 May 06 14:37
Campaign Created
Donors
Anonymous
£10
-
1 year ago
Anonymous
£5
-
1 year ago
Anonymous
£70
-
1 year ago
Anonymous
£30
-
1 year ago
Anonymous
£150
-
1 year ago
Anonymous
£20
-
1 year ago
Anonymous
£20
-
1 year ago
Anonymous
£10
-
1 year ago
Anonymous
£50
-
1 year ago
Anonymous
£10
-
1 year ago
Anonymous
£20
-
1 year ago
Anonymous
£10
-
1 year ago
Anonymous
£10
-
1 year ago
Anonymous
£10
-
1 year ago
Anonymous
£10
-
1 year ago
Anonymous
£20
-
1 year ago
Anonymous
£10
-
1 year ago
Anonymous
£25
-
1 year ago
Anonymous
£10
-
1 year ago
Anonymous
£100
-
1 year ago
Anonymous
£150
-
1 year ago
Anonymous
£40
-
1 year ago
Anonymous
£10
-
1 year ago
Anonymous
£10
-
1 year ago
Anonymous
£10
-
1 year ago
Anonymous
£100
-
1 year ago
Anonymous
£20
-
1 year ago
Anonymous
£30
-
1 year ago
Anonymous
£1000
-
1 year ago
Anonymous
£500
-
1 year ago
Anonymous
£100
-
1 year ago
Anonymous
£10
-
1 year ago
Anonymous
£50
-
1 year ago
Anonymous
£20
-
1 year ago
Anonymous
£50
-
1 year ago
Anonymous
£10
-
1 year ago
Anonymous
£40
-
1 year ago
Anonymous
£40
-
1 year ago
Anonymous
£60
-
1 year ago
Anonymous
$150
-
1 year ago
Anonymous
£55
-
1 year ago
Anonymous
£50
-
1 year ago
Anonymous
£30
-
1 year ago
Anonymous
£20
-
1 year ago
Anonymous
£100
-
1 year ago
Anonymous
£50
-
1 year ago
Anonymous
£20
-
1 year ago
Anonymous
£50
-
1 year ago
Anonymous
£15
-
1 year ago
Anonymous
£35
-
1 year ago
Anonymous
£200
-
1 year ago
Anonymous
£20
-
1 year ago
Anonymous
£20
-
1 year ago
Anonymous
£50
-
1 year ago
Anonymous
£20
-
1 year ago
Anonymous
£25
-
1 year ago
Team
Raising money for
Recent Donors
Anonymous
£10
-
1 year ago
Well done habibti Fatima, Love Parisa xx
Anonymous
£5
-
1 year ago
Anonymous
£70
-
1 year ago
Anonymous
£30
-
1 year ago
View all donors